Out of a growing need by the local and international market for quality design engineering services, Vesani Engineering Services was formed to provide clients with specialised designs and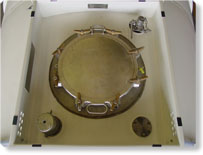 related engineering services. The company has grown rapidly and now has clients in all major continents.

The company has a wealth of knowledge that enable it to challenge existing designs in a continuously changing environment. Extensive use is made of 2D and 3D CAD and specialist design software. Safety and environmental considerations are of the most important considerations in its designs.